Free For All
Here's a little themeless I made a few weeks ago and promptly set aside. But, since I haven't made another crossword this week, I looked at again and thought I could make it work with some fun cluing.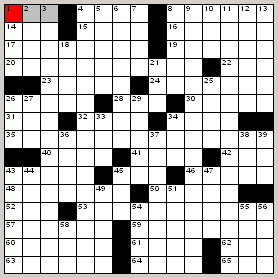 Yeah, I know, it's got a lot of three-letter entries for a themeless.
Then again, if we were all Frank Longo, how would we know who the little voices were talking to?
Across Lite:
Click to solve.

Posted by Tuning Spork at January 25, 2010 12:44 AM | TrackBack