Happy Birthday, George!!!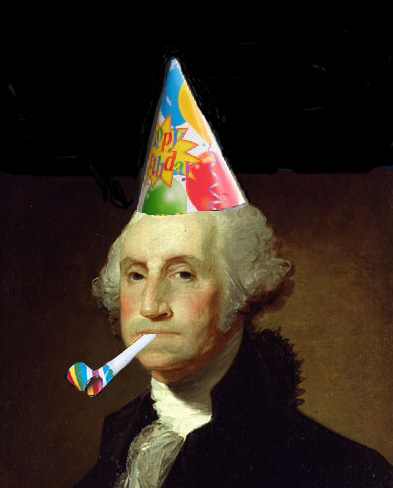 Oh, right. Yay.

So anyway, in honor of George Washington's 275th birthday, I picked up a few of them new Washington dollars at the bank this afternoon. Pretty cool coin. Fer a coin...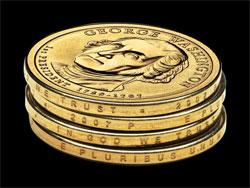 The reverse has a nice image of the Statue Of Liberty. The neatest feature is that writing engraved along the edge.
E PLURIBUS UNUM . IN GOD WE TRUST . 2007 P
I presume that the P stands for Philidelphia.
Posted by Tuning Spork at February 22, 2007 07:20 PM | TrackBack