Three's A Crowd
Okay. Getting back into the swing of things after three weeks of not posting. Here's one I whipped up yesterday and clued today. I guess you can say it has a theme, but just barely. Hope you enjoy it.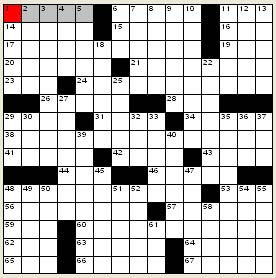 Opens with Across Lite.
Click to solve.

Posted by Tuning Spork at
07:07 PM
|
Comments (138)
|
TrackBack
April Themeless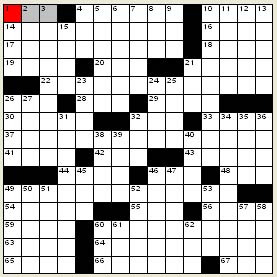 Across Lite file:
Click to solve.

Posted by Tuning Spork at
11:55 AM
|
Comments (192)
|
TrackBack