And so, he's dead
It was about the time of the Cuban Missile Crisis that he first began to secure the alliances and associations that he would need to become a major player on the world stage where crowds would cheer him and his unique talent of putting inspiring words together.
But, just when it seemed like he was on the brink of becoming an international hero, of sorts, madness was clearly claiming his ability to live out his lofty ambitions. All of that smoking was clouding his judgement more and more and he found himself alone; an island of desolation in a sea of rising prosperity.
While he has been largely isolated from the world stage, his influence was felt in the works and accolades of others who found inspiration in his style, words and his ability to survive in the face of great adversity.
So, I'd like to raise a glass and say....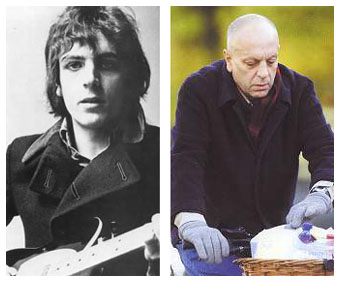 .
.
.
.
.
So,
so you think you tell Heaven from Hell?
Blue skies from pain?
Can you tell a green field from a cold steel rail?
A smile from a veil?
Do you think you can tell?
Did they get you trade your heroes for ghosts?
Hot ashes for trees?
Hot air for a cool breeze?
Cold comfort for change?
Did you exchange a walk-on part in a war for a lead role in cage?
How I wish... How I wish you were here.
We're just two lost souls swimming in a fishbowl year after year
running over the same old ground.
What have we found? The same old fear.
Wish you were here.
--- Roger Waters & David Gilmore, for Syd, 1975
...and the madcap laughs...
.
.
Posted by Tuning Spork at July 11, 2006 05:11 PM | TrackBack