Bullshit Theme
About a year and a half ago BEQ (that's Brendan Emmett Quigley, to you prosecutors out there) posted a poignant thesis on the top 10 bullshit themes used by crossword constructors.
I, being perpetually at a loss for decent theme ideas, have reflected back on BEQ's post and have decided to do a bullshit theme.
Yes.
A bullshit theme it shall be.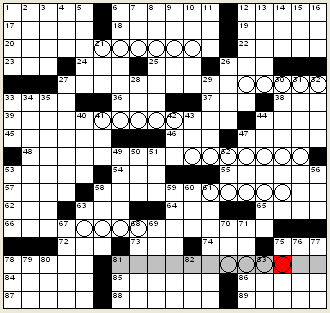 Across Lite .puz file:
Click to solve.

And, on a tangentary note (but per 50-Down), here's your Video of the Month courtesy of one of my heroes, James "the Amazing" Randi.
Posted by Tuning Spork at November 7, 2010 11:57 PM | TrackBack