Freestyle 5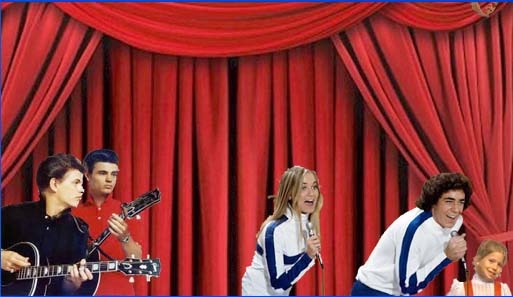 Sometimes, when putting together a themeless grid, I think of wacky phrases that'll fit nicely into a long slot. Usually, I dismiss them since it'd be silly to include a few Trip Payne-esque "Something Different"-y answers in an otherwise "normal" grid.
35-Down isn't a "wacky" entry. And it could easily have been something bland, like INCISORS. I opted for a more colorful entry. Thing is, I wonder if solvers might think it's forced and clumsy, and that I went with it simply because there were no other options available without redesigning the grid. So, like Pee-wee Herman upon completing his freestyle bike ride, I just want y'all to know that I meant to do that.
As for 4-Down, however, I had very little choice in the matter. :-)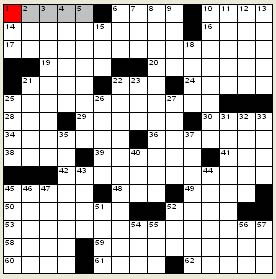 Across Lite puzzle:
Click to solve.

UPDATE:
And, just because I couldn't decide which version of the grid I liked better, here's the alternate version. I prefer 10-Down in this one, but much prefer 3- and 4-Down in the above version. The southwest corner is a little cleaner, I think. The center and southeast are identical in both versions.

Across Lite, of course:
Clicky.
UPDATE 2:
And, since I'm posting multiple versions, here's the original grid that I rejected. The main problem is 37-Across, but the rest of it came out all right so I'll post this one, too. There are only four identical answers here (and one of them is not a 15) so it'll be, for the most part, a new solving experience.
Across Lite, as usual:
Click clack.

Posted by Tuning Spork at
06:21 PM
|
Comments (0)
|
TrackBack