Help the Democrats Recognize U.S. Soldiers
Well, I'm sure everybody's already read about this story. They've replaced the photo of the Canadian soldier with an American flag, but I'm sure they're still in hot pursuit of a photo of an American soldier.
What most people don't realize, though, is that the photo of the Canadian was not the first photo used for the story. No, siree. But, the crack staff at Blather Review have found a screenshot of a cached version of the page as it existed just after the story was first posted. Have a look-see: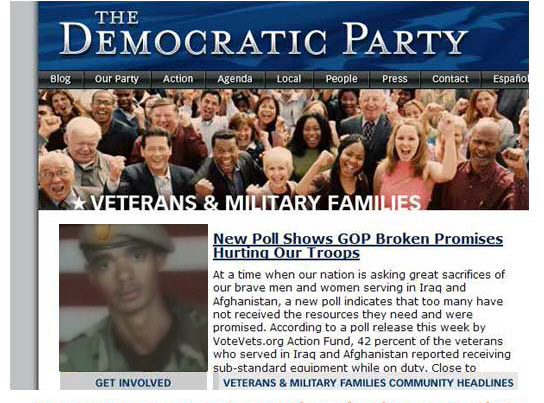 At least they're trying, bless their hearts.
Posted by Tuning Spork at October 8, 2006 05:36 PM | TrackBack