Moon probe deliberately sent crashing into the moon at 10,000 miles an hour
Europe's first moon probe has completed it's mission. So, what else is there to do with it than to litter the lunar surface with it's remains.
The European Space Agency's (ESA) unmanned SMART-1 spacecraft ended its three-year mission to test new propulsion technology and explore the lunar surface by crashing into the near side of the moon on Sunday.
Tip o'the tam to
Wizbang!
Well, it DID serve out it's usefullness to the Europeans. Might as well just toss all them used up, obsolete things onto the moon, I suppose.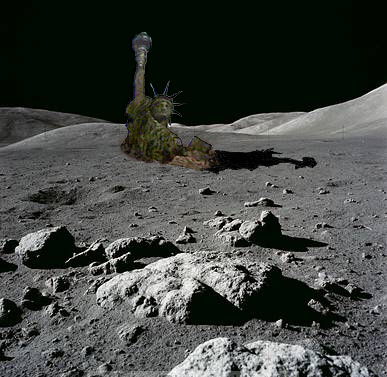 Posted by Tuning Spork at September 5, 2006 03:23 AM | TrackBack