Deep Throat Revealed (This time for real...)
Well, so much for my super-sleuthing.
Today, May 31st, 2005, Bob Woodward has confirmed that "Deep Throat" was, indeed, none other than W.Mark Felt, former Deputy Director of the FBI.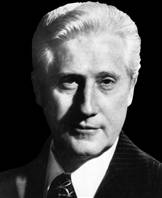 I guess I can admit to being disappointed that my research led me to Fred LaRue and none other. Matter of fact, I'm a bit humiliated because I think I ruled out any FBI man out of hand.
For yeeeeeears I've been almost 100% certain that it was LaRue. After Fred died last July and no word from Woodward and Bernstein came (even after the August 9th 30th anniversary of Nixon's resignation), I started to wonder if they were holding out for a book or television special/documentary to make the announcement.
Even after nearly a year, I figured they were just biding time so as not to make it obvious by timing too close to LaRue's passing. And now it's confirmed. It was Felt, not Fred.
I will say this, though: Based on the bits of information that Deep Throat told Woodward -- and when he told them (especially the goings on at Key Biscayne) -- I believe that Fred LaRue was a source for the FBI. It was well-known that he was a co-operating witness. If Deep Throat wasn't Fred, then Fred was the ultimate source for the FBI and Mark Felt.
UPDATE: Tim Noah of Slate magazine, in a Washington Post online chat:
"When I spoke to Felt a few years ago, he said in no uncertain terms that for an FBI employee to leak details of a criminal investigation to a newspaper would be a terrible betrayal. Felt was a company man....I did think [Deep Throat] was Felt for a long time."
Harry Smith, at cbsnews.com:
"As for Deep Throat being an FBI guy -- Nixon's response would not have been printable."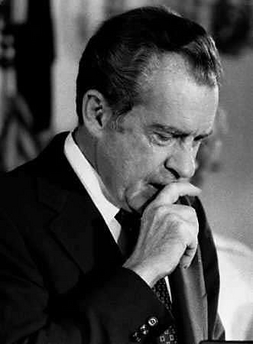 I have very mixed emotions about this, myself. Then again, eh, water under the bridge. Time to put the pork chops in...

Posted by Tuning Spork at May 31, 2005 08:21 PM