Are Our Guys Bad-Ass or What?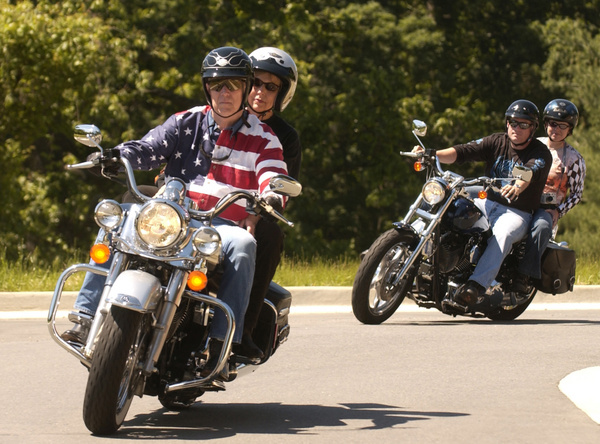 Photo found here
Air Force Gen. Richard B. Myers (front), chairman of the Joint Chiefs of Staff, and his wife, Mary Jo, head toward the Pentagon to join thousands of military veterans taking part in Rolling Thunder 2005.
The annual motorcycle rally pays tribute to the nation's fallen and missing servicemembers.
Photo by Tech. Sgt. D. Miles Cullen, USAF
Tip o'the tam to Debbye.

Posted by Tuning Spork at May 30, 2005 11:18 PM