Boo!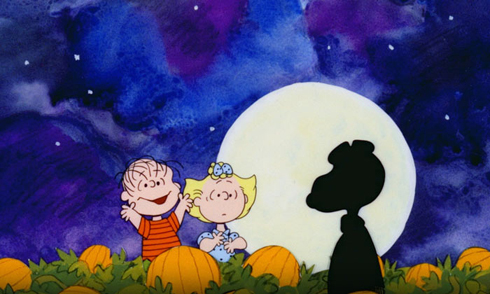 It just occured to me that the guy who designed the Reese's Peanut Butter Cup wrapper was a marketing genius for using Halloween colors. That and, man, these things are yummy.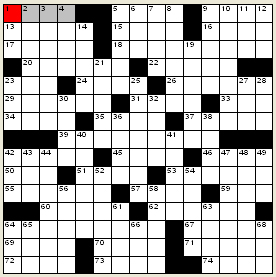 There's a slight gimmick to this puzzle that may cause a snag in completing the puzzle in Across Lite. Hopefully without giving anything away, my one-word clue to successfully getting Mr. Happy Pencil to appear is this: First! I'm sure that the meaning of that clue will be well understood as the solution unfolds.
Some of these clues were really hard to come up with, by the way. You'll know which ones.
And, for those who may be stopping by and who still don't have Across Lite on their computers, you'll need it to open .puz files.
Go hyar: ACROSS LITE
Downloading just takes a few seconds. All ya gotta do is click on that link, follow the ubersimple instructions and keep your snot-nosed kids out of my pumpkin patch.
Spooky Across Lite .puz file:
Click to solve.

Posted by Tuning Spork at
08:42 PM
|
Comments (118)
|
TrackBack