Two-fers
Okay, so I missed posting a puzzle last week, but I think this one will make up for it.
I actually put this grid together last Sunday, but held off cluing it until today. Why? Probably because the heat and humidity have been brutal all week and I needed last night's thunderstorm to lighten up the air before mustering the wherewithall to focus on such a demanding task. Mind and body walk together, folks.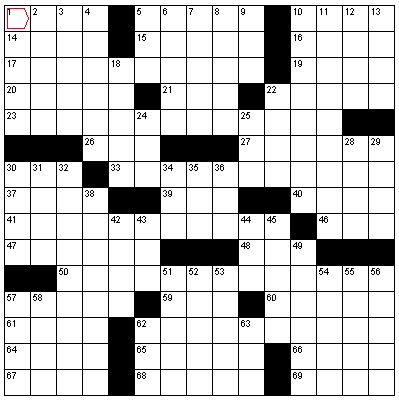 That certainly looks like an awful lot of blocks, doesn't it? Still, there are only 36 so we're good.
The way they're arranged gives a word count of 80, but don't let that lull you into thinking this is going to be a cakewalk, no siree.
Puzzle, as usual, opens with AcrossLite.
Click to solve.

Posted by Tuning Spork at
02:13 PM
|
Comments (115)
|
TrackBack