You wont believe this
A couple of weeks ago I left a comment at this post at Right Wing Nation. Here is my comment and the comments that followed: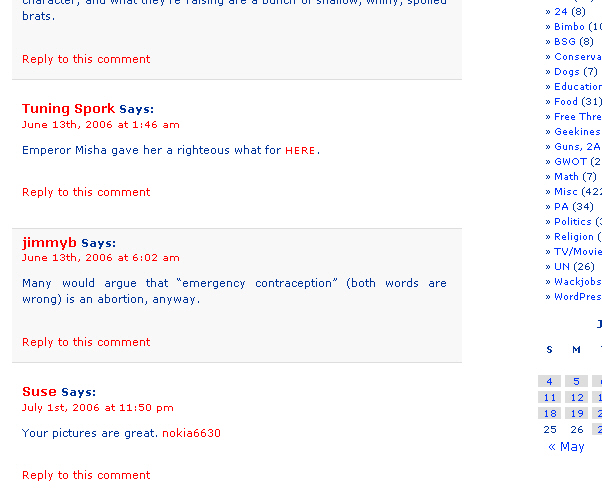 All well and good and normal, right? Notice the last comment by "Suse". It's spam, obviously.
I just received an e-mail notification that a new comment has been posted to my blog, Right Wing Nation. Huh?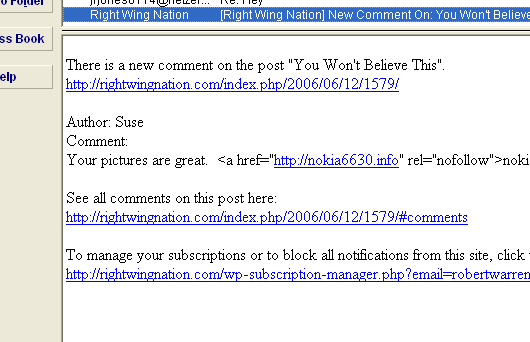 My immediate thought was that something was amiss in Munuvia. But...um... Right Wing Nation is not a MuNu blog. Why was I sent RWN's comment notification? WTF?!!!
Posted by Tuning Spork at July 1, 2006 11:18 PM | TrackBack