Home Late Again Again
Oy, these late nights. Well, I like that we're finally getting busy, but, sheesh! I stayed too late to catch the last bus home so bossman offered to give me a ride (he lives in the next town over), otherwise I'd've been camping on the shop floor tonight.
I was really looking forward to some homemade pizza last night. I picked up from fresh dough and some excellent pizza sauce (no time to make my own, of course). I already had the pepperoni and hot peppers, but, when I got home I realized that I was too low on cheese to make the pizza. Drat! I'll be making 'zah tomorrow night, though. Yum!
Other than that, I got nuthin'. Except for this photo of the lighthouse at Bridgeport Harbor.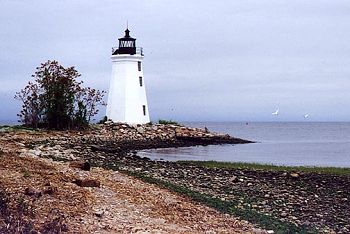 Hmm. Can't think of a single song lyrics with the word "lighthouse" in it. Ah, well.

Posted by Tuning Spork at June 17, 2005 12:36 AM