Runaway bride appears on breakfast toast
Maybe I'm one of the last to find out about it, but THIS is one of the funniest things I've ever seen.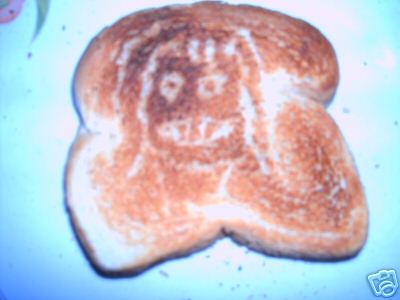 "Valued" at over $15,000 as I write! Bidding ends 4:42am EDT!
Tip o'the tam to Rachel Ann
UPDATE: Auction over. Winning bid: $15,400.00! Some things just cannot be explained.

Posted by Tuning Spork at May 7, 2005 07:13 PM