Peace On Earth (pt 2)
I think we all know where pt. 2 was going, so maybe I'll forget the purple prose for a while and, instead, present this: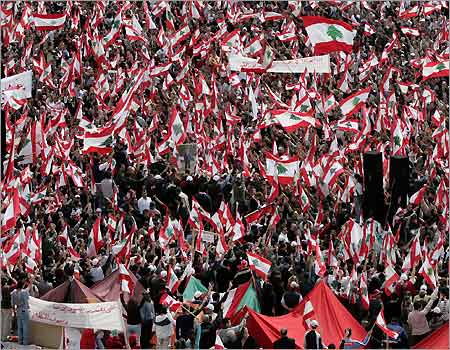 I stole borrowed it from Hold The Mayo.
It's all happening just as expected. Just let the people of the Middle East see an election in Iraq and, soon, everyone's gonna want one!
Are the moonbats barking yet?
Posted by Tuning Spork at March 2, 2005 12:31 AM