View from the stands
Daniel has a photo up of the Atlanta skyline as seen from Fulton County Stadium. Mighty impressive view!
Not to be a show-off, but, the Ballpark at Harbor Yard -- home of the Atlantic League's Bridgeport Bluefish has a mighty impressive view, too. Just over the right field fence and across Bridgeport Harbor is the breathtaking visage of the United Illuminating power plant!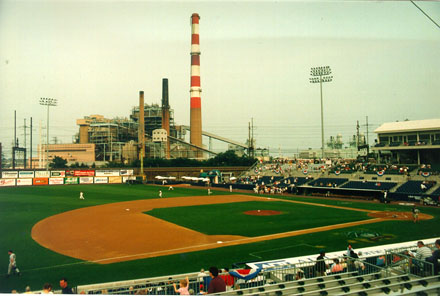 It's real perty at night, too.
Posted by Tuning Spork at May 26, 2004 12:59 PM