CAPTION CONTEST!!!
Rachel has challenged any and all comers to PhotoShop that picture of Michael Moore bathing in his own self-satisfaction at Cannes last weekend.
She has since named lagmonkey as the annointed "winner"! (And it's a good one!)

But I'm gonna take the idea and run it down a different field and ask for a caption for this one: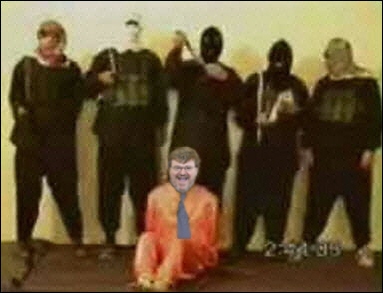 "They wouldn't kill ME, would they? After all, I hate America even more than THEY do..."

Stick it to Clueless Mike and write your own!!
Posted by Tuning Spork at May 19, 2004 07:46 PM